I remember when I worked at Starbucks I would often make myself a cup of Earl Grey tea with steamed soy milk. I have always liked the concept of milk plus tea whether it is hot or cold. The creaminess blends so well with the aftertaste of tea, which I find to be a bit dry sometimes. I have always liked the Earl Grey flavor, and recently had some amazing Earl Grey ice cream in San Francisco. This was one of the last things I baked and took pictures of in Boston before moving across the country. I never got around to posting this entry during the move and finally had some time over the holidays to write it up. It may be a while until my next blog post from SF!
I've made macarons with Matcha (green tea) powder but Earl Grey has such a unique and much stronger flavor, allowing you to really taste and smell it in the macaron shell. I used leaves from David's Tea to make the shells and the filling. There were a few different types of Earl Grey to choose from in the store. I went with the classic Earl Grey to keep it simple for this first trial run. I chopped up the raw tea leaves and blended them into the almond flour and sugar mixture in a food processor. The black dots that you see on the macaron shell are earl grey tea leaves. The look so cute!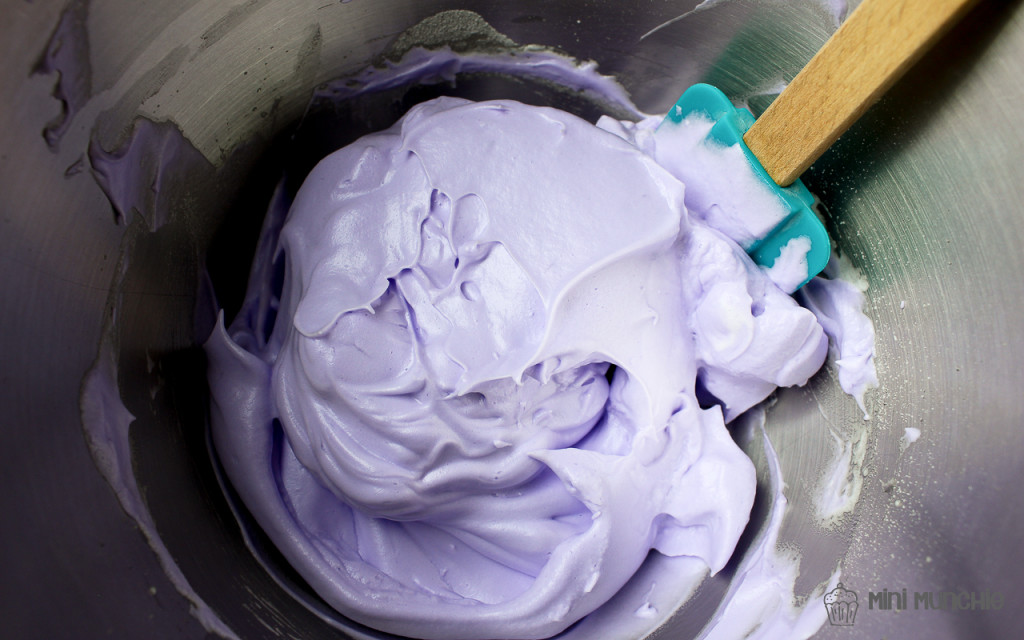 A light purple batter mixed with tea leaves and almond flour, then baked for a short amount of time actually ends up looking little grey 🙂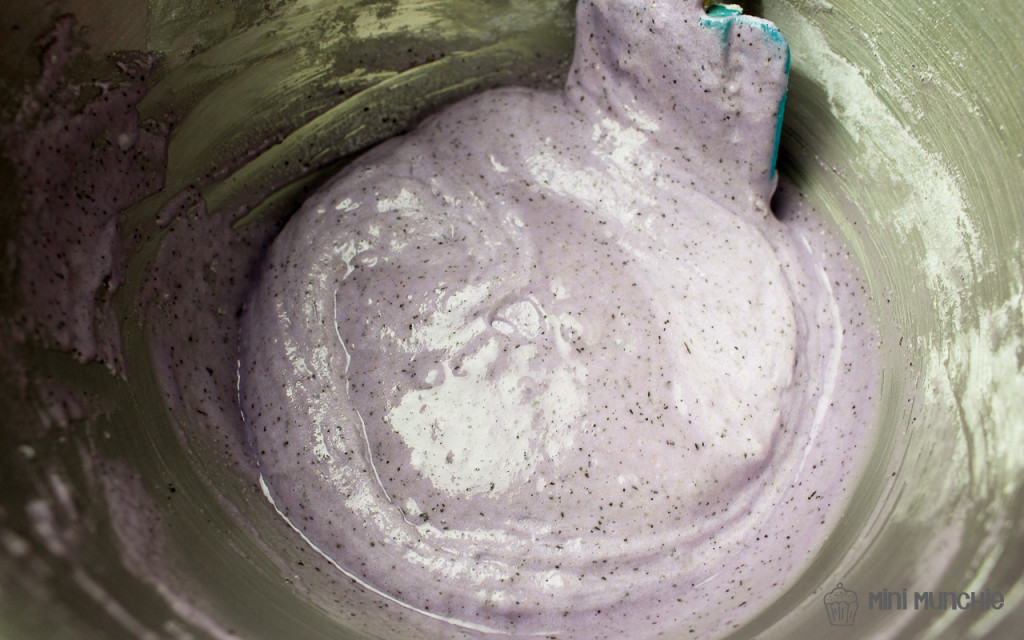 You can always refer back to my basic french macaron recipe for more details on each step.
I love greyish purple and thought it would look perfect for Earl Grey macarons.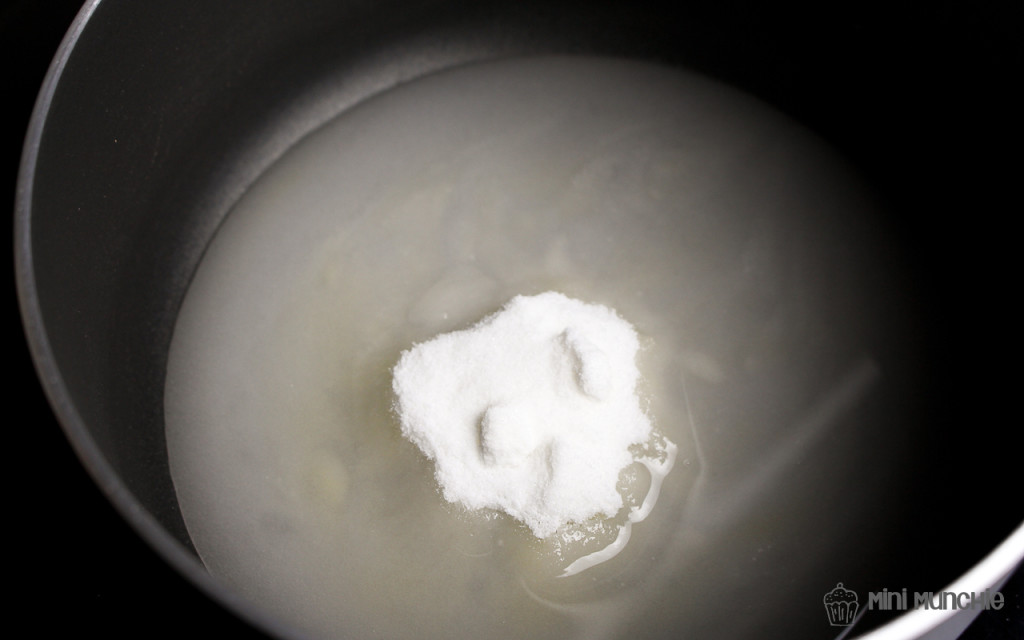 Heat the water and sugar until the temperature reaches 250F.
Beat the whole egg and egg yolk until the color lightens.
Stir the sugar water mixture occasionally but not too often. Try to let it melt on it's own.
When the sugar water mixture reaches 250, immediately pour it into the egg mixture while the electric mixer is on at a lower speed.
I decided to add vanilla into the mixture. I always thought vanilla and earl grey went well together too, especially for people that preferred their tea a bit sweeter. I brought these macarons to a birthday party and everyone loved it.
I would recommend chopping up the tea leaves for the buttercream. This way you don't bite into a large piece of raw tea leaf.
Makes 30 macarons
Follow my basic macaron recipe and blend 1 tsp of Earl Grey tea leaves with the almond flour in a food processor. If you don't have a food processor, chop the tea leaves and mix them into the sugar almond flour mixture before adding egg whites.
Earl Grey buttercream
80g caster sugar
25g water
1 whole egg
1 egg yolk
1 tsp vanilla extract
3/4c unsalted butter, cut into pieces, room temperature
1 tsp earl grey tea, chopped into fine pieces
1. In a small pot, bring sugar and water to a boil. Occasionally stir the mixture and continue heating the sugar until the temperature reaches 250F.
2. In an electric mixer, whisk the eggs and egg yolks until the mixture lightens in color.
3. Reduce the speed of the electric mixer. Once the hot sugar mixture reaches 250F pour slowly into the whisking egg mixture.
4. Slowly increase the electric mixer to a higher speed and continue whisking until the mixture has cooled down completely and begin to look glossy.
5. Add vanilla extract and butter slices. Whisk until buttercream is smooth.
6. Fold in the earl grey tea leaves.