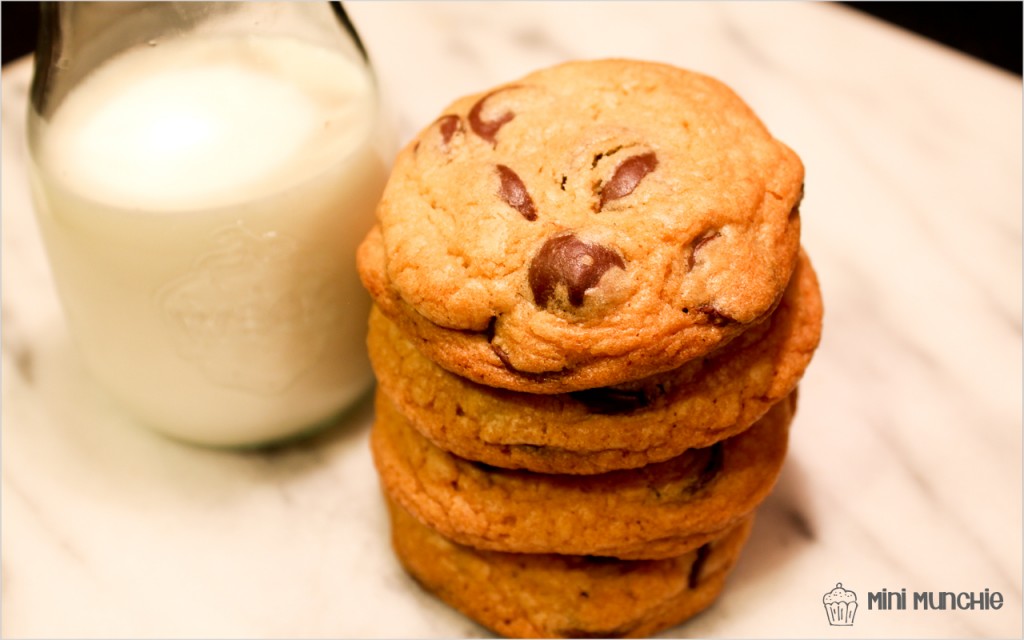 You need to have a lot of patience to make these world famous chocolate chip cookies by Jacques Torres. If you can succeed baking these without cutting any corners, you will not be disappointed. I have tried a bunch of chocolate chip cookie recipes but none of them taste like this one. Most homemade chocolate chip cookies turn out a lot thinner and less structured than these Jacque Torres' cookies.  It is not to say that other homemade chocolate chip cookies are not as delicious, it really depends what you are in the mood for. These remind me of those Pepperidge Farms cookies you get at grocery stories but BETTER because they are homemade and fresh out the oven. They are chewy, cakey, wholesome, and very chocolatey. They are perfect with a glass of cold milk.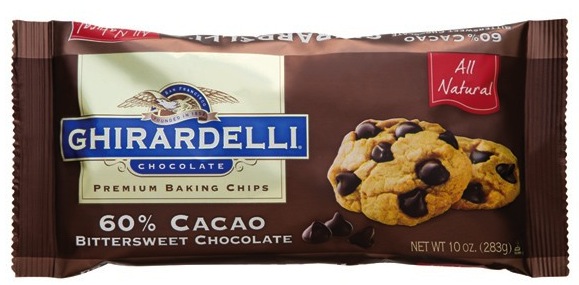 These are the chocolate chips I used to bake these cookies. Although the picture looks like normal chocolate chips they are much bigger chips as you can see in the picture below. They are bigger chunks compared to the regular chips and go really well with these cookies.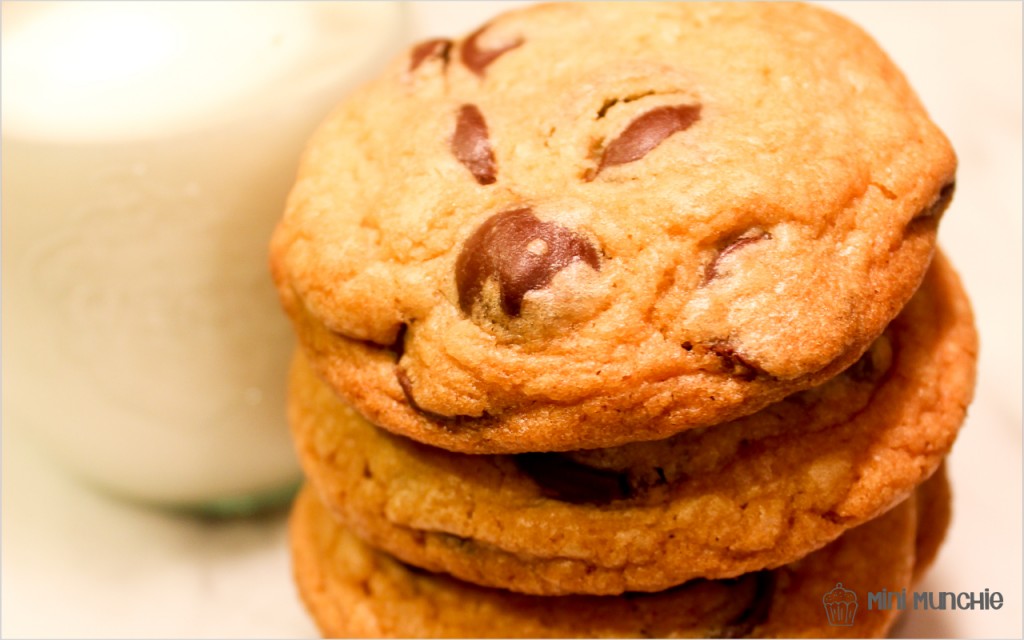 The recipe recommends chilling the cookie dough for 24-48 hours and up to 72 hours prior to baking. Most of us can't wait that long to bake cookie dough that is readily available, 72 hours?! I've experimented with chilling the cookie dough for 24 hours, 48 hours, and 72 hours. I thought the best results were from chilling the dough for 48 hours. I couldn't tell the difference when I chilled the dough for any longer than 48 hours. I'd say don't wait longer than 48 hours if you don't have to!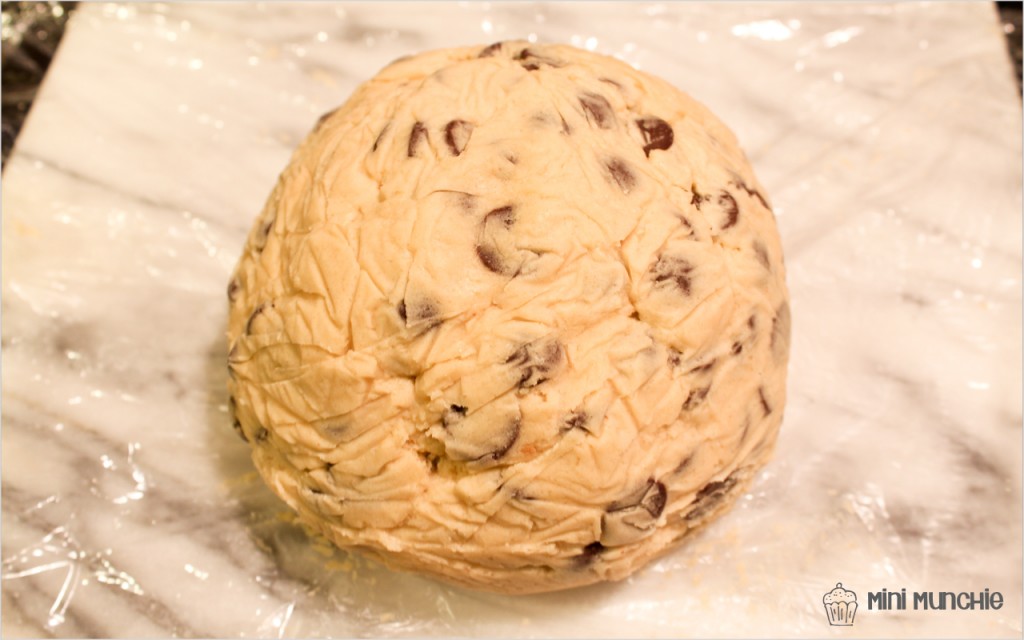 This is how the cookie dough looks like after chilling it in the refrigerator for 48 hours. The cookie dough gets pretty hard so you will need a spoon or knife to cut up pieces and roll it into golf ball sizes. Try to work through the dough quickly as you don't want the butter to warm up and start melting.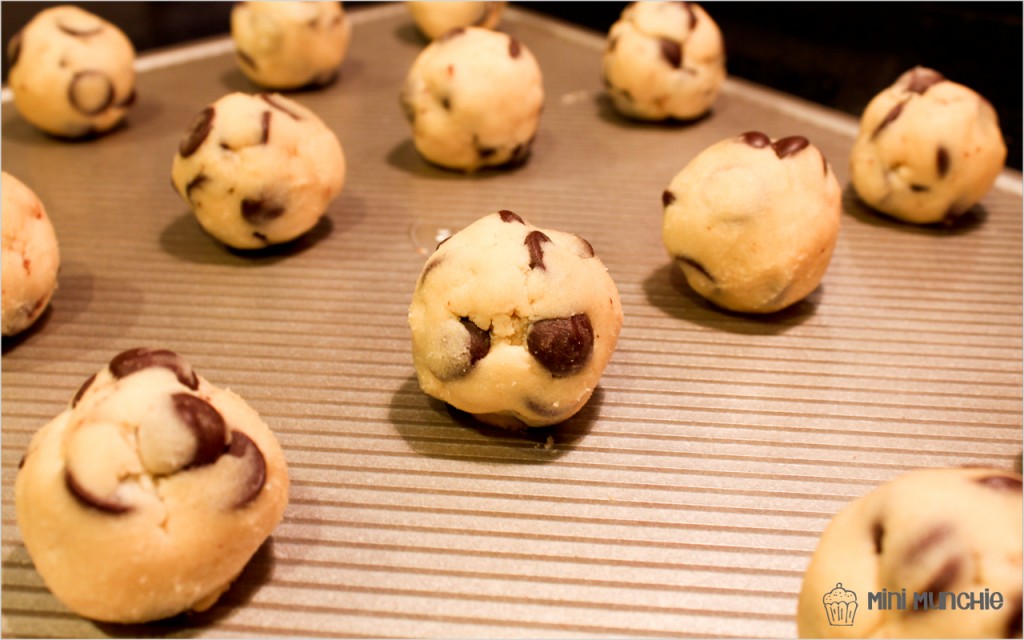 These cookies expand quite a bit when you bake them so make sure they have plenty of space to expand on your baking sheet. This recipe makes around 20 cookies but you can make them any size you want. I cut the original recipe in half because I prefer mini serving sizes. Double the recipe if you would like to make more. I do recommend rolling the cookie dough slighter bigger than you would for a normal cookie. Because these chocolate chips are bigger than regular baking chips, these cookies look nicer when they are a little bigger.
Since the cookie dough is chilled you need to bake these for 18 minutes, which is longer than you would for normal cookies. The longer baking time allows the cookies to have a nice golden brown finish. The cookie also feels heavier in weight compared to most homemade chocolate chip cookies.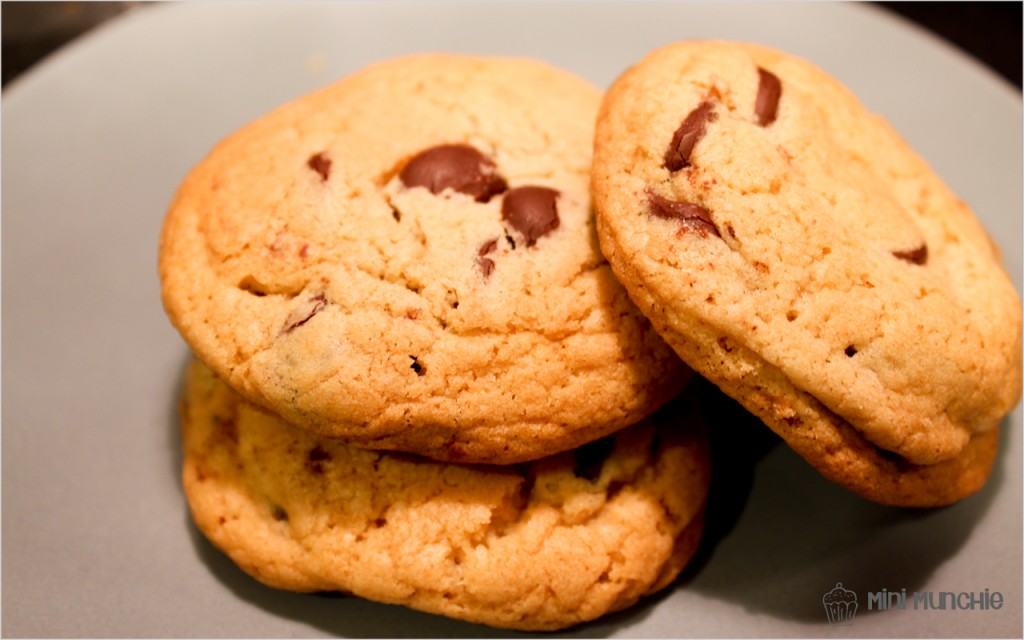 The other trick to remember is to try and place the cookie dough with the chocolate chips pointing upwards so they show up on the cookie. Just a tip for better looking cookies 🙂 half the fun of eating is presentation!
Makes 20 cookies
1 c minus 1 Tbsp cake flour
1/2 c + 1/3c bread flour
1/2 tsp + 1/8 tsp baking soda
3/4 tsp baking powder
3/4 tsp sea salt
5/8 c unsalted butter, room temperature (10 Tbsp)
1/2 c + 1 Tbsp granulated sugar
1 egg
1 tsp vanilla extract
10 oz bag bittersweet chocolate chips
1. In a large bowl, mix together cake flour, bread flour, baking soda, baking powder, and salt. Set these dry ingredients aside.
2. Cream butter and sugar together until smooth.
3. Mix in egg and vanilla extract.
4. Add dry ingredients and mix for about 5 – 10 seconds. Stop mixing as soon as the mixture is combined.
5. Fold chocolate chips in the mixture.
6. Shape the cookie dough in a ball and wrap with plastic wrap. Chill the wrapped dough in the refrigerator for 24-48 hours, up to 72 hours.
7. After 24-72 hours, remove the cookie dough from the refrigerator. Preheat the oven to 350.
8. Roll the cookie dough into golf ball sizes. Line the dough on a baking sheet with plenty of space in between each cookie.
9. Bake for 18-20 minutes, if you like softer cookies bake for only 18 minutes or less. Transfer the cookies to a wire rack to cool.
Source: NY Times