I went apple picking for the first time at Russell Orchards this fall. It took me long enough to cross off apple picking from my bucket list considering I have been living in New England for 10 years now. My boyfriend and I went in mid-October and there were still plenty of apples left. I will probably try to get there in September next year since there were some trees that were completely picked out. There were plenty of gala apples left and those were definitely my favorite! I'm a huge fan of Yankee Candle's Macintosh candle and the apple farm smelled exactly like it. My favorite part though were the apple cider donuts that were made fresh to order. If the farm wasn't an hour away I would probably stop by all the time to get those cider donuts!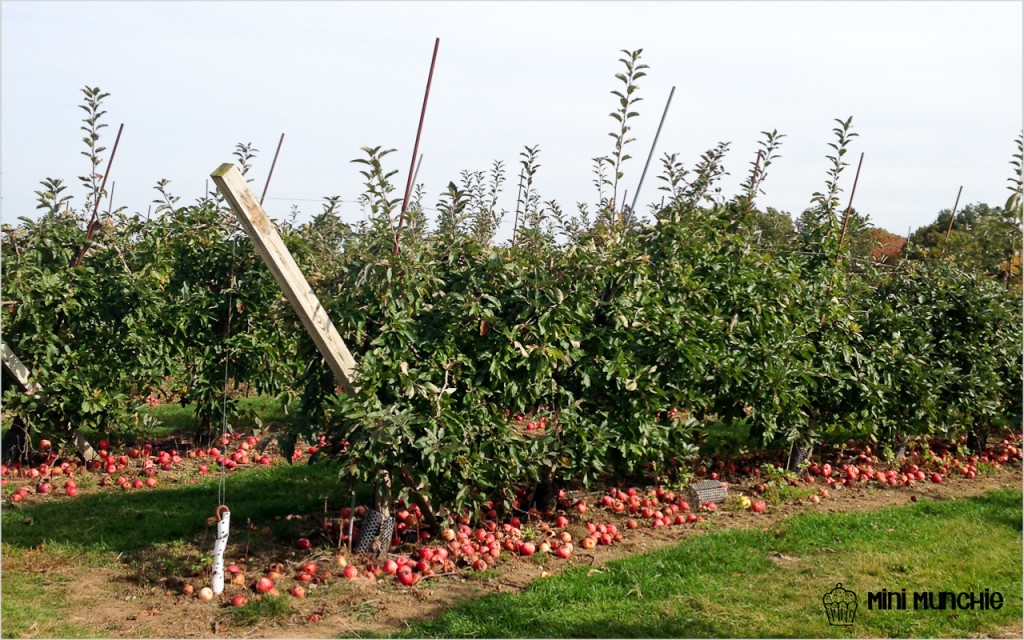 It was a beautiful fall day so we took a short walk to the picking area and opted out of the hay ride. We ended up picking two full bags of apples and giving some away. There were still about 20+ apples left and I picked out a few softer apples just for baking so I decided to make an apple pie. I've never baked apple pies with a lattice top but always thought they look way more delicious than a plain crust. The easiest way to learn how to make a lattice top is watching video tutorials on Youtube. It is actually really simple!
I used a few different apples such as cortland, macintosh, and gala to bake this pie. All the apples were cooked through perfectly.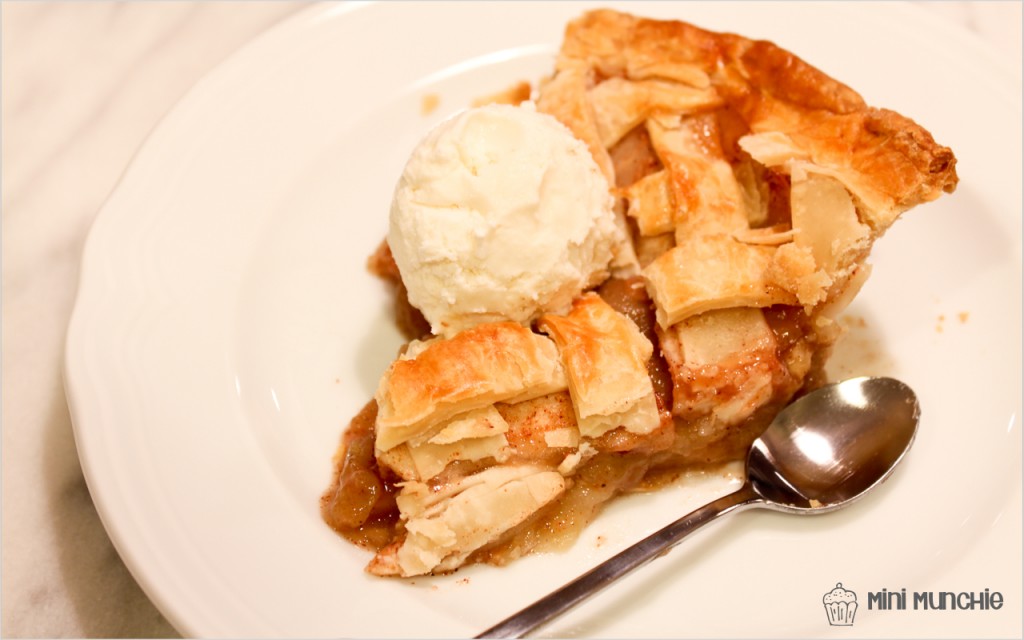 Makes one 9 inch pie
5-6 apples
1 Tbsp lemon juice
1/8 tsp nutmeg
1/8 tsp salt
3/4c sugar
1+1/2 tsp cinnamon, ground
2 Tbsp all purpose flour
1 box pie crust
egg white
vanilla ice cream (optional)
1. Prep and slice the apples.
2. In a large bowl, mix the sliced apples with lemon juice, nutmeg, salt, sugar, cinnamon, and flour.
3. Roll out one piece of pie crust then drape it over a greased baking pan.
4. Add the apple mixture to the baking pan over the pie crust.
5 . Roll out the other piece of pie crust. With a pizza cutter or a knife, slice the pie crust vertically from top to bottom to make 1 inch strips. Follow any video on youtube that explains how to make a lattice. Here is one
6. Bake the pie at 400F for 40-50 minutes. Cover the top of the pie with aluminum foil about 20 minutes into baking to prevent the crust from burning before the apples are cooked through.
7. Serve warm with vanilla ice cream.