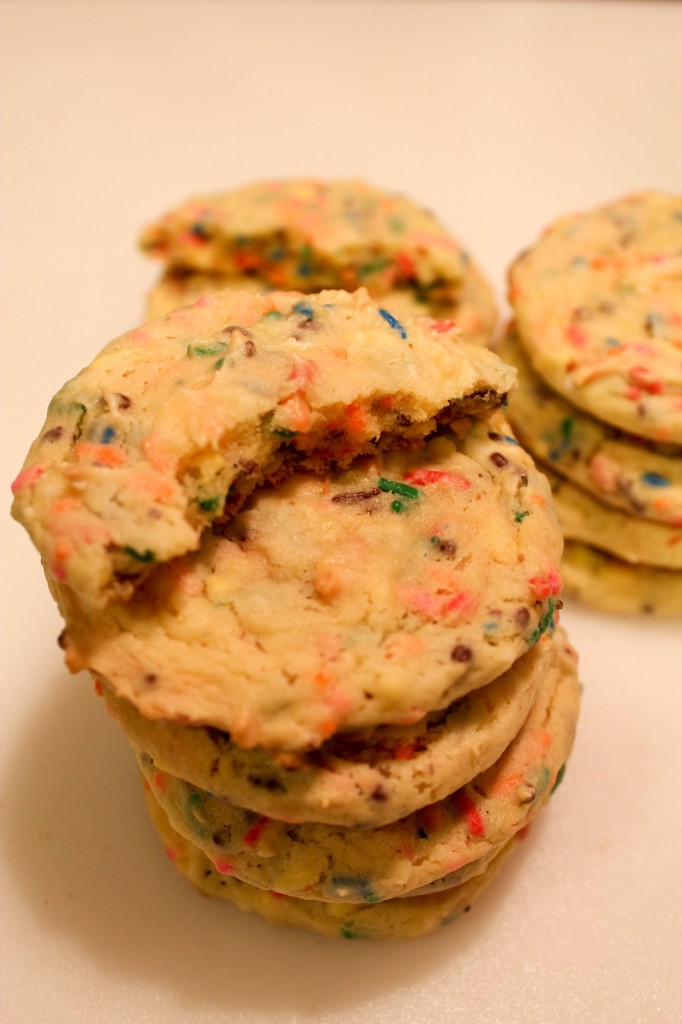 When I worked at Cold Stone Creamery one summer, I discovered their amazing cake batter ice cream. My favorite creation was their Birthday Cake Remix which is cake batter ice cream with rainbow sprinkles, brownie and fudge. This cookie reminds me of that delicious creation from Cold Stone.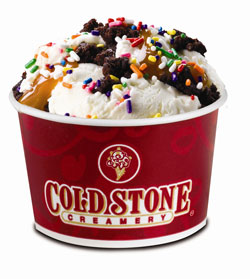 Try this cookie with a scoop of vanilla ice cream or use it to make the perfect ice cream sandwich! When you are craving for cake and don't have time to bake an entire one, make this as a substitute. It's super quick and easy!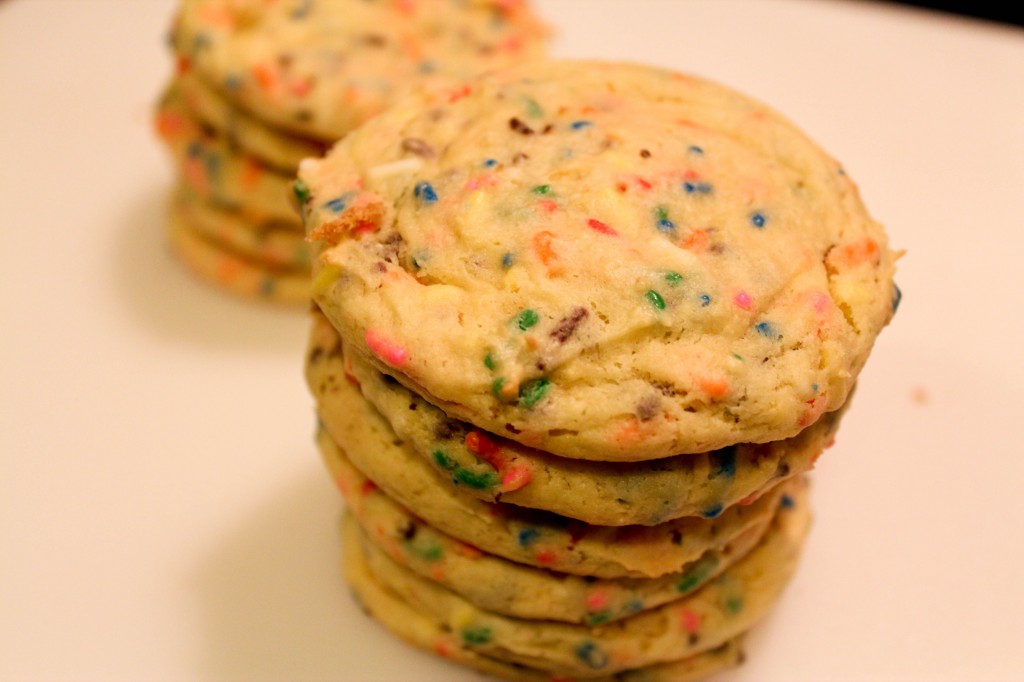 2o cookies
1 box of yellow cake mix
1 tsp baking powder
2 eggs
1/2 c vegetable oil
1 tsp vanilla extract
1 c color sprinkles
1. Preheat the oven to 350F.
2. In a large bowl, mix together cake mix and baking powder.
3. In a small bowl, mix together eggs, oil, and vanilla extract.
4. Add wet ingredients to cake mixture until combined.
5. Stir in sprinkles.
6. Slightly grease baking sheet and drop tablespoons of dough onto the baking sheet.
7. Bake for 9 minutes.
8. Transfer cookies to a cooling rack.