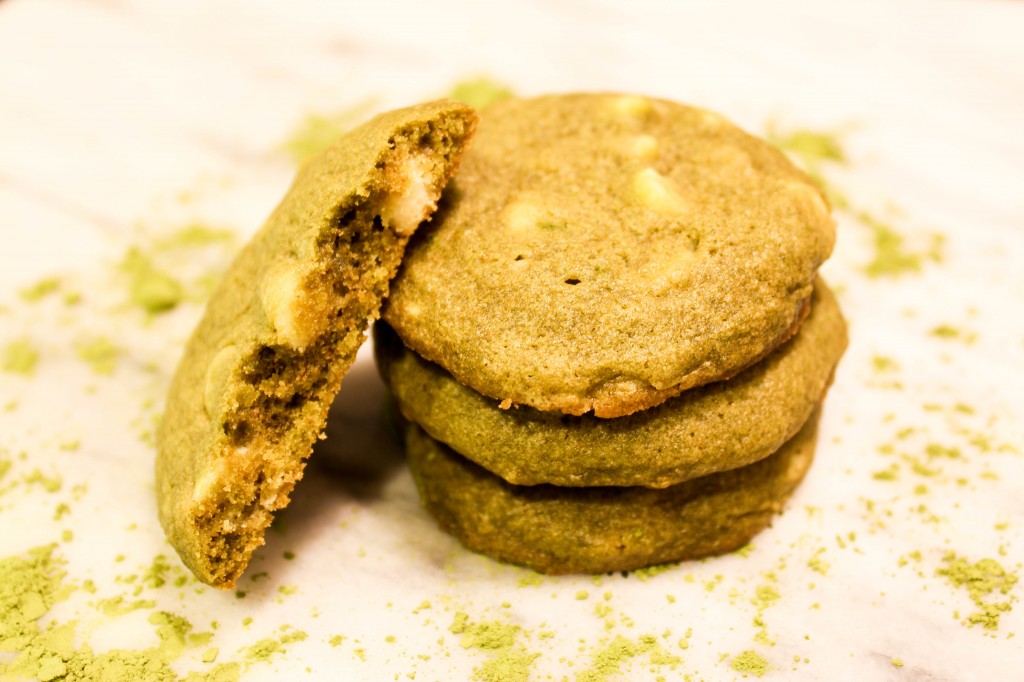 There are a variety of Japanese matcha (green tea) snacks and one of my favorites is matcha flavored Kit Kats. Every time I go on vacation to Asia I always bring a couple boxes back for my friends. I have gotten everyone addicted to matcha flavored treats. I've always wanted to try baking my own matcha cookie but never found a good place to buy the matcha powder. Recently I attended an Asian themed potluck where my friends made pot stickers, sushi rolls and I thought what better dessert to bring than matcha cookies? I couldn't find matcha powder at the local supermarket so I ordered it on Amazon. Now that I have a decent size box of match powder, I can't wait to bake other desserts with it! You only need a little more than 1 tablespoon of matcha powder to make 16 cookies. I'm amazed by how green these cookies look with so little matcha powder. You can really taste the matcha flavor too! The white chocolate chips add some sweetness and crunchy texture to the cookie. You can leave out the white chocolate chips if you prefer to just have a plain matcha cookie.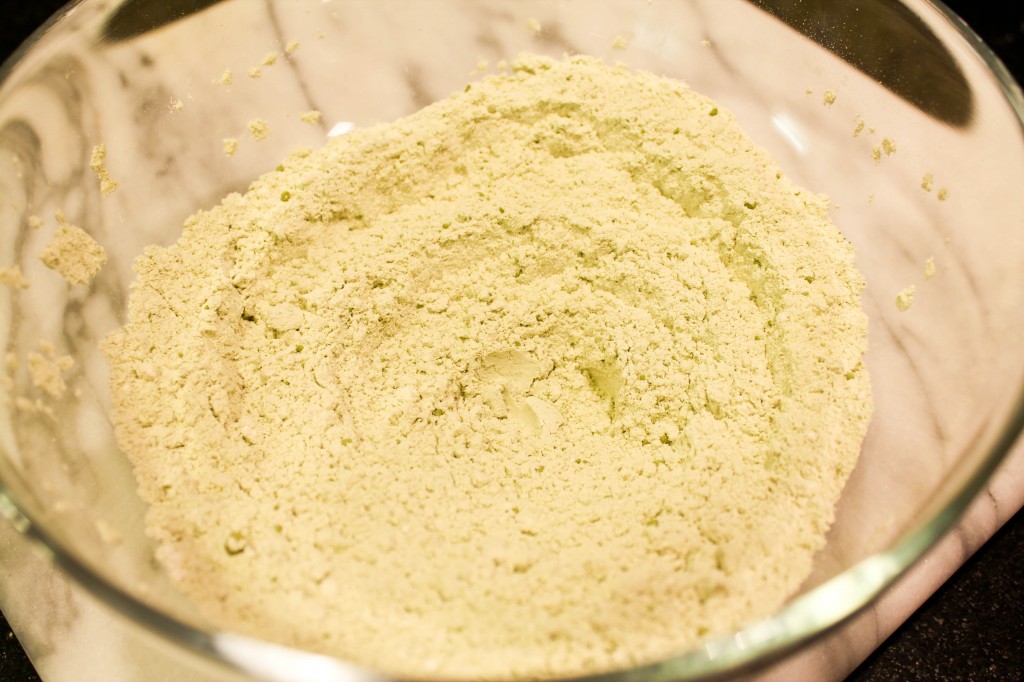 The flour mixture does not look too green before you bake it. Mix throughly so that the matcha powder is well blended with the flour, salt, and baking soda.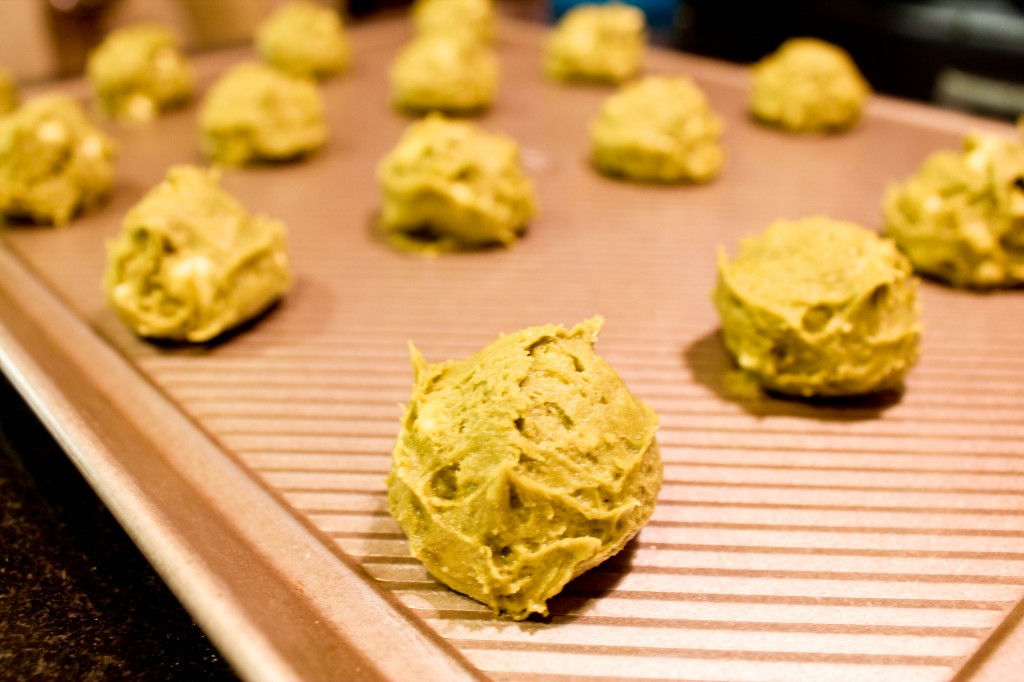 The dough is fairly sticky but you do not need to grease the pan. It actually taste like green tea ice cream!
I baked these for 10 minutes at 350F but if you prefer crispier edges, feel free to leave it in the oven for another 1-2 minutes. Under baking them will keep the cookies soft for days!
Makes 16 cookies
1 c + 2 Tbsp flour
1/4 tsp baking soda
1/4 tsp salt
1 Tbsp + 1 tsp matcha powder
1/2 c unsalted butter, room temperature
1/4 c granulated sugar
1/2 c dark brown sugar
1/2 tsp vanilla extract
1 egg
3/4 c white chocolate chips (optional)
1. Preheat the oven to 350F.
2. Whisk together flour, baking soda, salt, and matcha powder in a large bowl. Set aside.
3. Mix butter and sugars in a large bowl or stand mixer until smooth.
4. Add vanilla extract and egg into the mixture.
5. Combine wet and dry ingredients until well blended. Fold in white chocolate chips carefully.
6. Line tablespoons of dough on a baking sheet. Bake for 10 minutes at 350F.
7. Let the cookies sit on the baking sheet for 2 minutes then transfer them to a cooling rack.