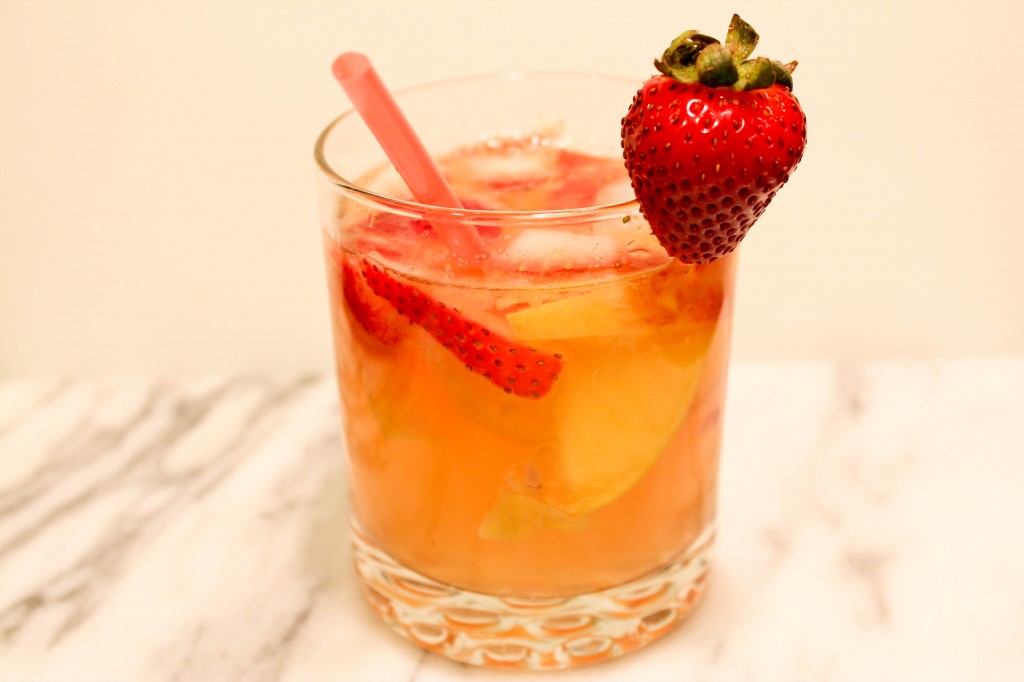 There was a heatwave in Boston last week and it was probably the hottest it has ever been. It was the perfect time to make some cold refreshing sangria. If you love peaches, you will really enjoy this sangria. White sangria is normally sweeter than red sangria but this recipe is just right. Instead of sugar, I used Sprite to give the drink some bubbly flavor and sweetness. The sangria does not actually taste carbonated from the Sprite. It is also important to use Sauvignon Blanc because other wines can make this sangria too sweet. I recommend soaking the fruit in the wine and liquor for at least 2 hours. If you have time to make this ahead, chill the sangria with fruit overnight. It will taste more fruity.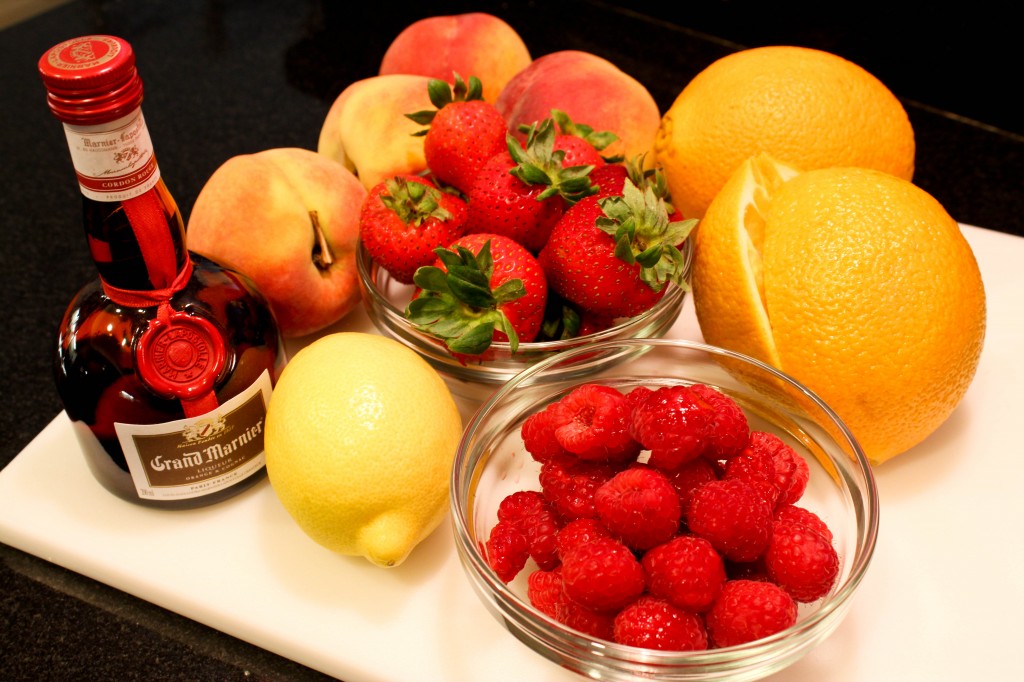 These are the fruit that you will need along with the Grand Mariner. This little bottle is more than enough to make a big jar of sangria!
The drink still looks fairly light after 2 hours of soaking the fruit with wine and liquor. The sangria will begin to change to a pink color and taste more fruity as you leave the mixture longer in the refrigerator.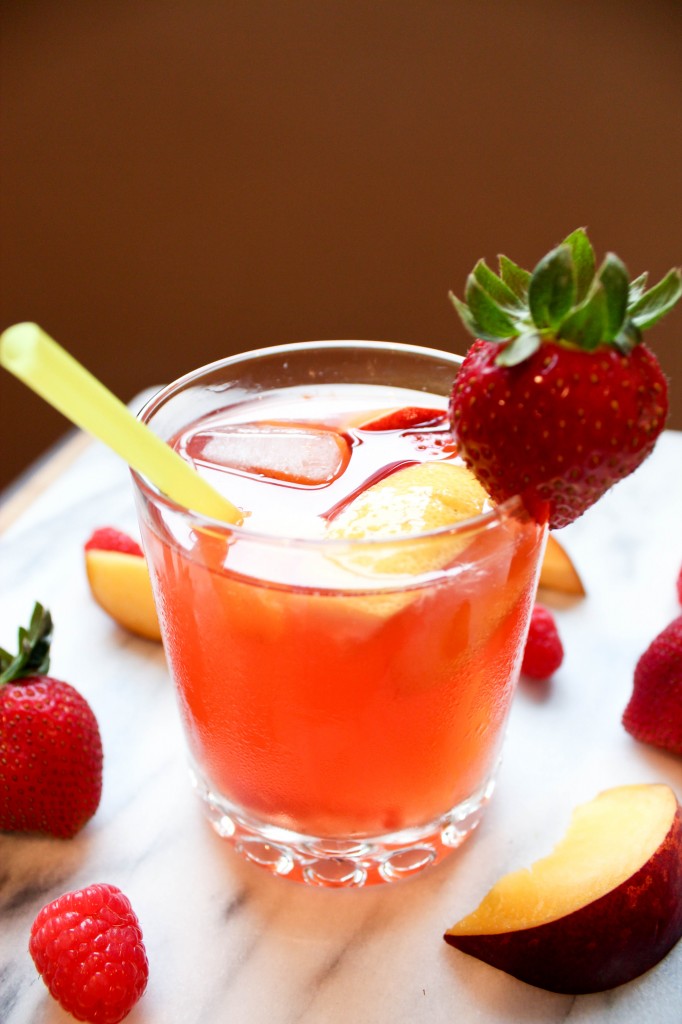 If you allow the sangria to sit overnight in the fridge, it will turn into this pinkish color. The strawberries and peaches will taste stronger as well. You almost can't taste the alcohol after chilling overnight 🙂 Depending on how you like your sangria, adjust the amount of time you keep the fruit in the sangria. Enjoy!
Makes about 4 quarts
2 bottles of Sauvignon Blanc (1.5L)
1/2 c Grand Marnier
4 peaches, sliced
1 c raspberries
8 strawberries, sliced
1 lemon, sliced
1 orange, sliced
juice of 1 orange
3 c sprite, chilled
3 c ice
1. Slice the peaches, strawberries, lemon and oranges.
2. Pour the wine and the orange liquor into a large bowl or jar.
3. Add peaches, raspberries, strawberries, lemon, orange, and juice of 1 orange. Mix well until combined.
4. Cool the mixture in the refrigerator for at least 2 hours. For a more fruity sangria, keep all fruit in the mixture and chill overnight.
5. Add Sprite and ice right before serving.