Smoothies are perfect on a hot summer day. While I love the taste of berries in my smoothies, there are a couple essential ingredients that create the creamy texture in a smoothie. Bananas are definitely one of them but they can taste very strong in a smoothie. Use a small banana or half of a large banana so that it doesn't overpower the berries.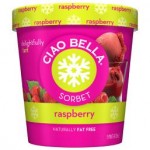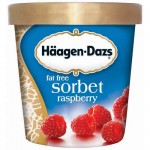 The raspberry sorbet gives it a bit of sweetness or tartness depending on the brand you use. The raspberry sorbet by Ciao Bella makes a sweet smoothie and the one by Häagen-Dazs creates a slightly tart flavor. I prefer Ciao Bella because it gives the smoothie a semi-sweet taste without adding any sugar. I've only tried these two brands but I will keep experimenting to see if I can find good sorbets for smoothies 🙂
Have you tried the Banana Berry smoothie from Jamba Juice? This is my attempt at a copycat recipe. Whats your favorite smoothie from Jamba Juice?

2 glasses (about 32 oz)
1/2 c apple juice
7 fresh strawberries
1 c fresh blueberries
1 small banana
1/2 c raspberry sorbet (8 Tbsp)
1/2 c plain yogurt (8 Tbsp)
1 c ice
1. Pour the ice into the blender followed by the rest of the ingredients.
2. Select the crush ice option for 5 seconds (if available on your blender) then select the mix option for 10-15 seconds. Do not over blend as this may cause the smoothie to become too liquidy.
3. Pour into 2 serving glasses and enjoy!