These are the perfect chocolate chip cookies. Soft and chewy in the middle and slightly crispy on the edges. They are super easy to bake and only require basic ingredients. You can make them in less than 20 minutes!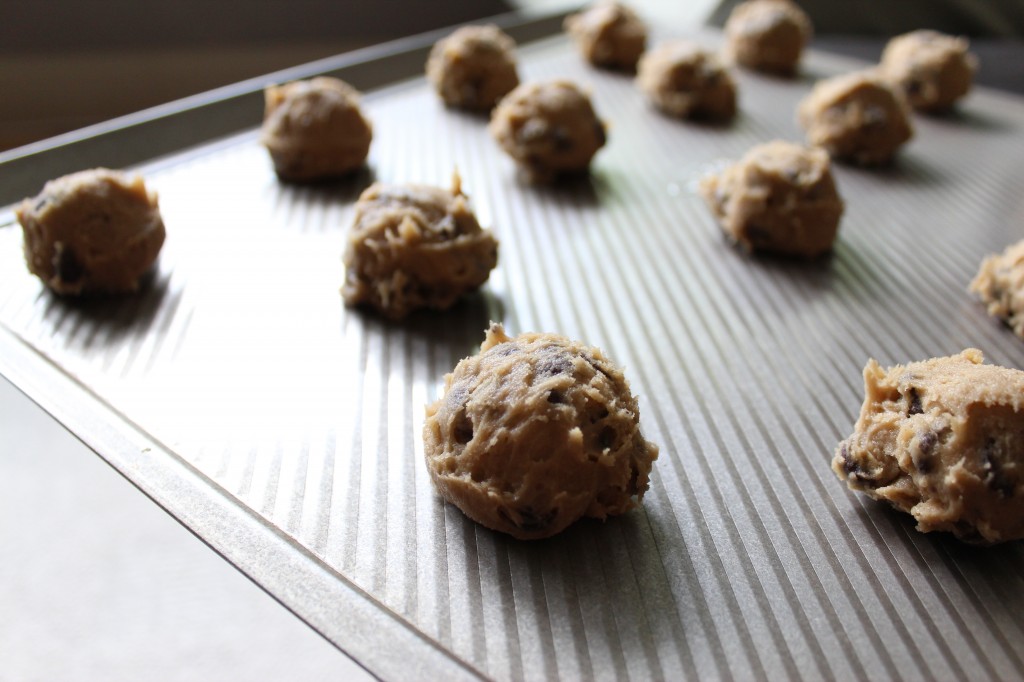 The best part is that these cookies stay soft for days in a cookie jar/container as long as they are cooled on a rack after baking. I have tried so many recipes that promised soft cookies but most of them only stayed soft for a couple hours. The secret to cookies that stay soft and chewy for days is under-baking them. Also, remember to let your butter get to room temperature. My friend Vicky inspired me to create this blog recently and I wanted to kick off with a classic recipe that everyone loves. Enjoy!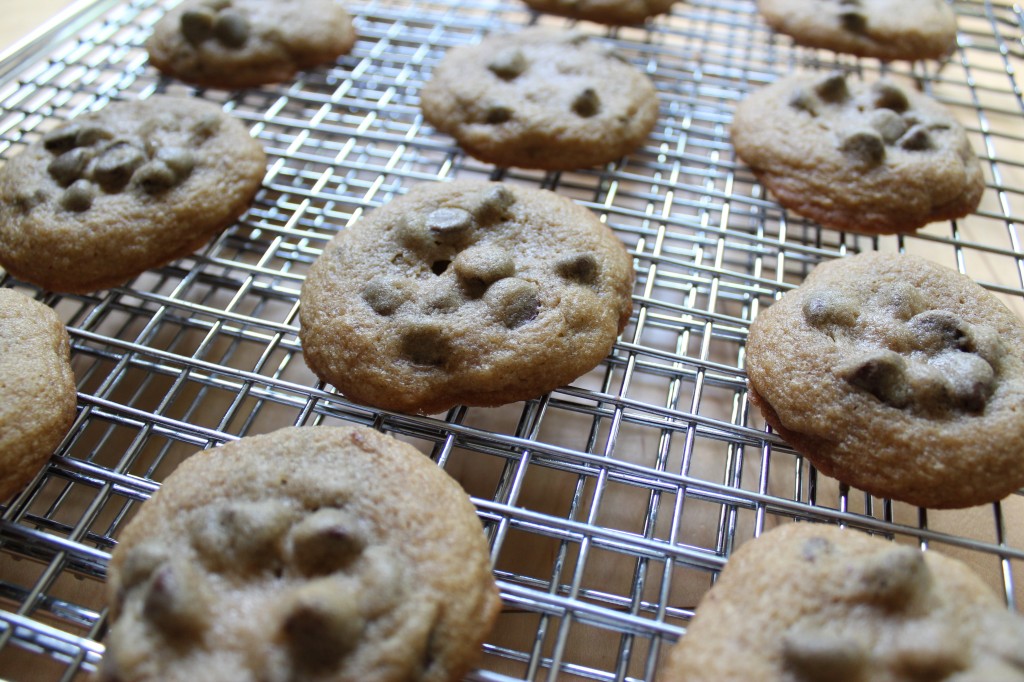 Makes 16-18 cookies
1/4 c granulated sugar
1/2 c dark brown sugar
1/2 tsp baking soda
1/2 tsp salt
1/2 c unsalted butter (room temperature)
1/2 tsp vanilla extract
1 egg
1+1/4 c all purpose flour
1 c semi-sweet chocolate chips
1. Preheat the oven to 350F.
2. Mix sugars, baking soda and salt.
3. Add butter and cream until smooth.
4. After the sugars and butter are combined, blend in vanilla extract and egg.
5. Add flour and mix until combined.
6. Add chocolate chips in the mixture by carefully folding them in the dough.
7. Scoop a tablespoon of dough onto a baking sheet, making sure that the chocolate chips are poking up. (I like using a mini scooper to measure cookie dough.)
8. Bake at 350F for 9 minutes.
9. Let the cookies sit on the baking sheet for 1-2 minutes then transfer them to a cooling rack. Store in a closed container to keep the cookies soft.
Source: Martha Stewart