I've reached a 100 Likes of my Facebook fan page! Thanks to everyone for the support on my recipe blog 🙂 I hope you have tried cooking or baking with some of my recipes. I have a lot more to come!
I love baking cookies and usually bake it at least once a week. But I realized that I haven't been posting many cookie recipes. I was focused on having a variety of items on my blog and forgot to share all my cookie recipes. Cookies are one of the most simple things to bake and yet so addicting and popular! Oatmeal raisin cookies are definitely one of my favorites. They are delicious when they are chewy in the middle and crispy on the edges. Some people prefer the entire cookie crispy and if you are one of them make sure you leave it in the oven for an additional minute or two. Oatmeal raisin cookies can almost pass as a breakfast item for me. I know it is still a cookie but the amount of oats in the cookie convinces me that they are somewhat healthy! These are definitely up there on my ranking for cookies with no chocolate chips. Although I did try and bake these with chocolate chip once and I think I prefer them without. How do you like them?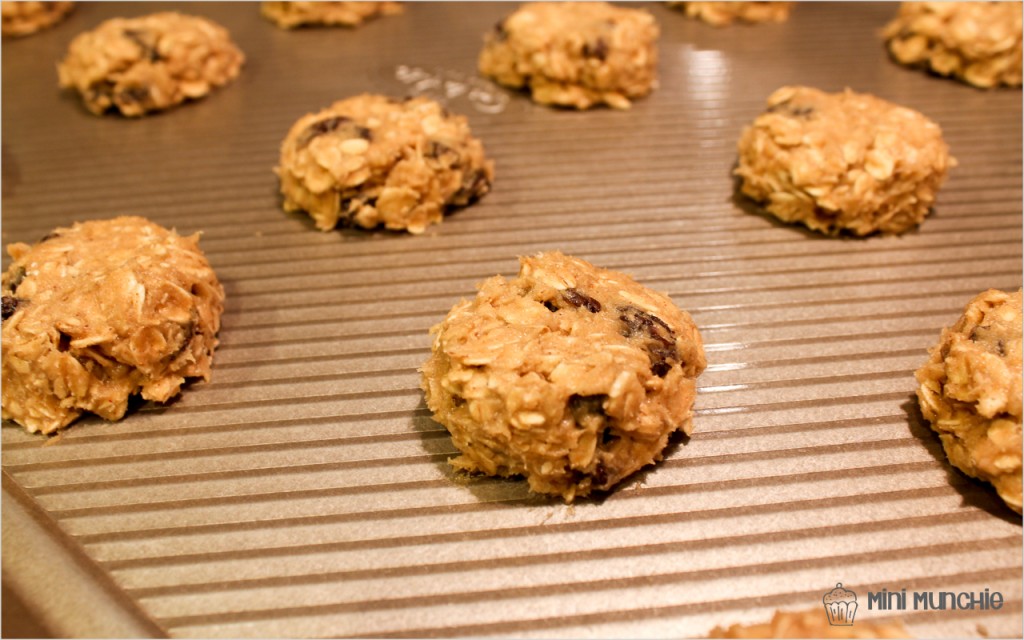 I love using an ice cream scooper to scoop my cookies on the baking sheet. This way all the cookies are the same size and will bake evenly. After scooping the cookie dough on the baking sheet, lightly press down on each cookie dough with your palm so that it flattens a little bit.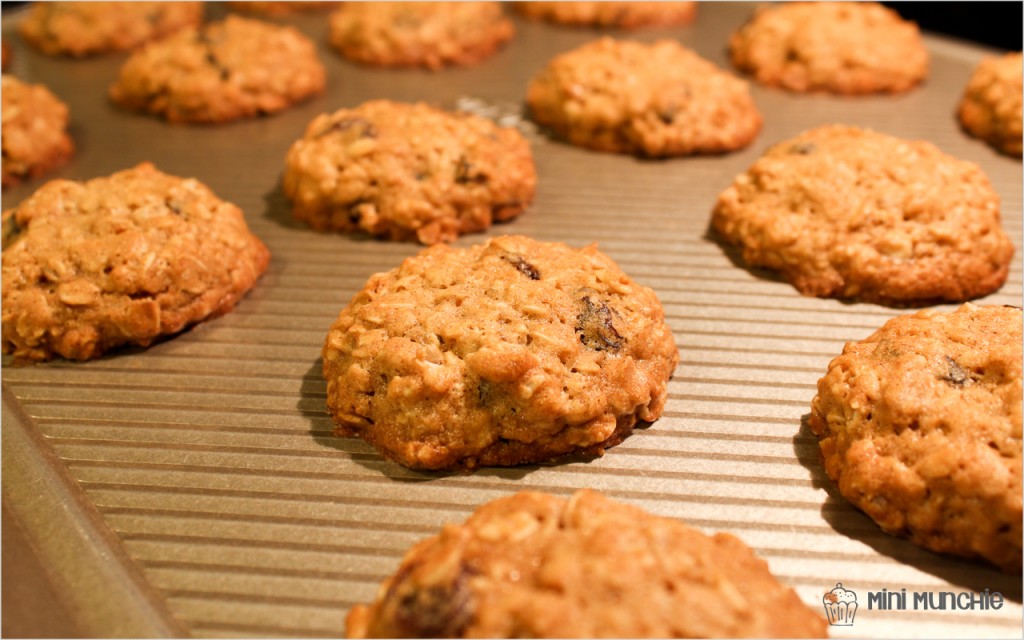 I like my oatmeal raisin cookies chewy in the middle and crispy only on the edges. For crispier cookies, bake for an additional 2 minutes.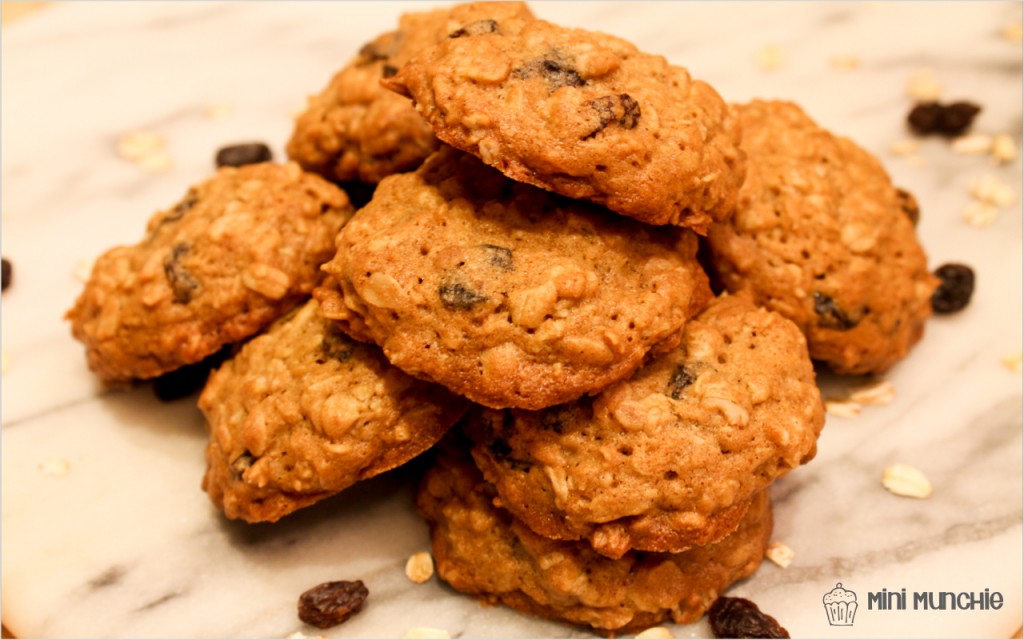 Makes 17 cookies
1/2 c unsalted butter, room temperature
1/2 c dark brown sugar
2 + 1/2 Tbsp granulated sugar
1 egg, room temperature
1/2 tsp vanilla extract
3/4 c all purpose flour
1/2 tsp baking soda
1/2 tsp salt
1/4 tsp ground cinnamon
1 + 1/2 c old fashioned rolled oats
1/2 c dark raisins
1. Preheat the oven to 350F.
2. Beat the butter and sugars together until well combined.
3. Mix in egg and vanilla extract.
4. In a separate bowl, whisk together flour, baking soda, salt, and ground cinnamon.
5. Add the dry ingredients to the wet ingredients and mix until combined.
6. Fold the oats and raisins in the mixture.
7. Scoop tablespoons of dough onto a greased baking sheet leaving some room in between each. Press down lightly on each cookie dough with your palm but don't flatten them (see picture above).
8. Bake at 350F for 12-13 minutes.
Source: Joy of Baking